5 Simple Steps to Leveraging an AI-Powered Chatbot Platform for Your Business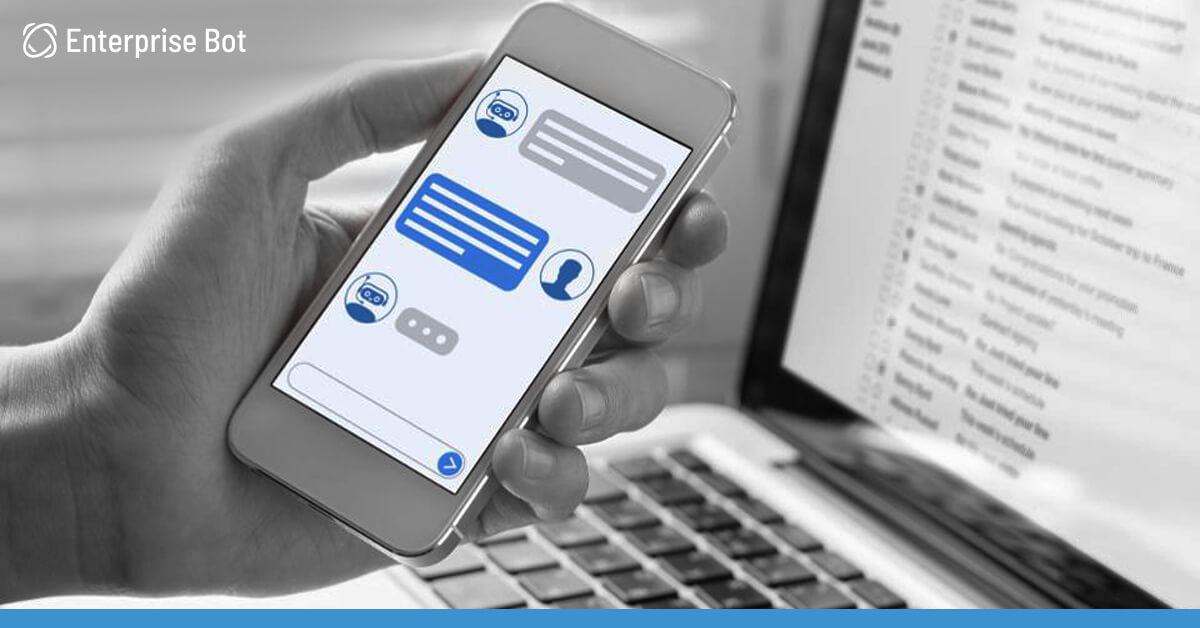 The time has changed. It's not only the product that intrigues users today but also the engagement brands are providing to them. More than what you deliver, what matters is how you interact with users and deliver. AI-powered chatbots play a critical role today in enhancing brand communications with users by automating customer communication processes. Let's take a look at the facts:
Per Oracle, more than 80% businesses will be using chatbot in some part of their operations by 2020.
Per Orbis Research, the global chatbot market is expected to rise at a CAGR of 37.11 between 2017-21.
Per the Global Executive Study and Research Project, 85% of respondents believe AI will help their companies gain a competitive advantage over peers.
How We Solved Customer Support Issue for London North Eastern Railway
One of our clients, London North Eastern Railway, had wanted to provide a 24/7 customer support channel to its customers without the need to double their existing contact center operations.
They had desired a solution that could respond to their customers instantly irrespective of the channel or time. It was when we stepped in with a cost-effective AI-powered chatbot platform that they were able to successfully augment their operational efficiency by automating responses to 88% of customer query topics.
Our English-speaking AI-powered chatbot named 'Athena' stayed in touch with LNER's customers for resolving any FAQs concerning delay repay, ticket changes, and seat reservations long after the service reps had packed up for the day and provided users with 24/7 seamless support with friendly and instant replies.
This AI-powered chatbot solved a major consumer pain point for LNER and made travelling for Londoners a lot more fun.
At Enterprise Bot, we build cutting-edge AI-powered chatbots that leverage the power of AI to manifest brilliant intuitive and interactive capabilities as the face of your brand. The chatbots are quick and simple to blend into existing contact centre operations through an easy-to-use and intuitive UI.
Our AI-powered chatbot is capable of large-scale automation with minimal training effort to empower the customer service team with high productivity.
By automating around 80% of customer queries that are predictable, transactional, and repetitive — with personalized responses to each one of them — our AI-powered chatbot optimizes customer support efficiency while leading to at least a 15% increase in client satisfaction.
It automatically engages users by proactively asking them the right questions to qualify leads and taking the necessary action to convert them, leading to a 25% proven boost to sales. You can also enable the bot to feed all the information into your CRM and capitalize on cross-sell opportunities.
How can you set it all up for your business
A typical project setup with Enterprise Bot for a chatbot comprises of 5 broad steps that are simple and quick to follow:
1. Select the skills for your bot
Select from thousands of pre-built skills and Intents or add your own skill in seconds in an intuitive UI.
2. Align it to your guidelines
Configure responses in tune with your corporate communication guidelines and customer expectations to ensure clear and consistent answers.
3. Integrate the bot
Benefit from deep integration capabilities that allow an interface to complex custom core systems, CRM, ITSM, RPA, and many more, to ensure that complex and personal user queries are fulfilled directly by the chatbot.
4. Customize the UI
Customize the look and feel of the chatbot to make it truly yours and structure the conversation in a friendly and highly flexible user interface with carousels, product images, weblinks, and other custom elements.
5. Go Live
Go live on your website, messaging platforms, mobile, or portal applications, even with different use cases, to deliver the right information on the right channel.
That's it! No more manually replying to each and every customer inquiry. The bot is in action, processes are optimized, and your support agents can now use their time to engage in more higher-value conversations with customers and build superior customer experiences.