Trusted by leading global enterprises. Loved by customers.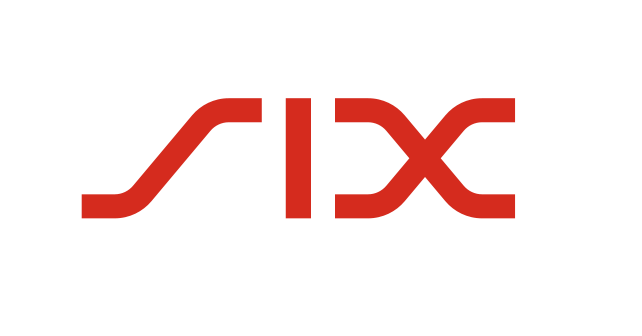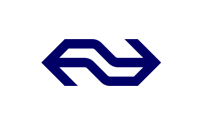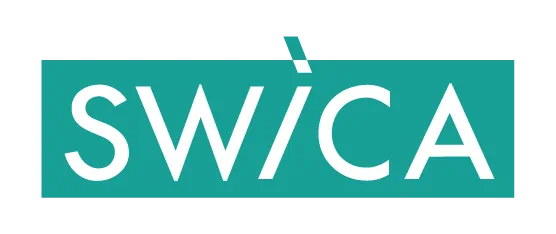 Agent Assist with Personalized Responses powered with GenAI
Our ChatGPT-powered Agent Assist uses AI to help agents provide personalized responses to customer inquiries, based on your knowledge base. This enables your agents to deliver exceptional customer service quickly and accurately.
360 view of the customer with integrations into your CRM
Our 360 customer view feature integrates with your CRM to provide a complete picture of your customers' interactions with your brand. It brings all customer data from different touch points into a single platform, allowing you to track purchase history, preferences, and past interactions across multiple channels. This information is linked with live chat conversations to create personalized customer experiences that build loyalty and trust.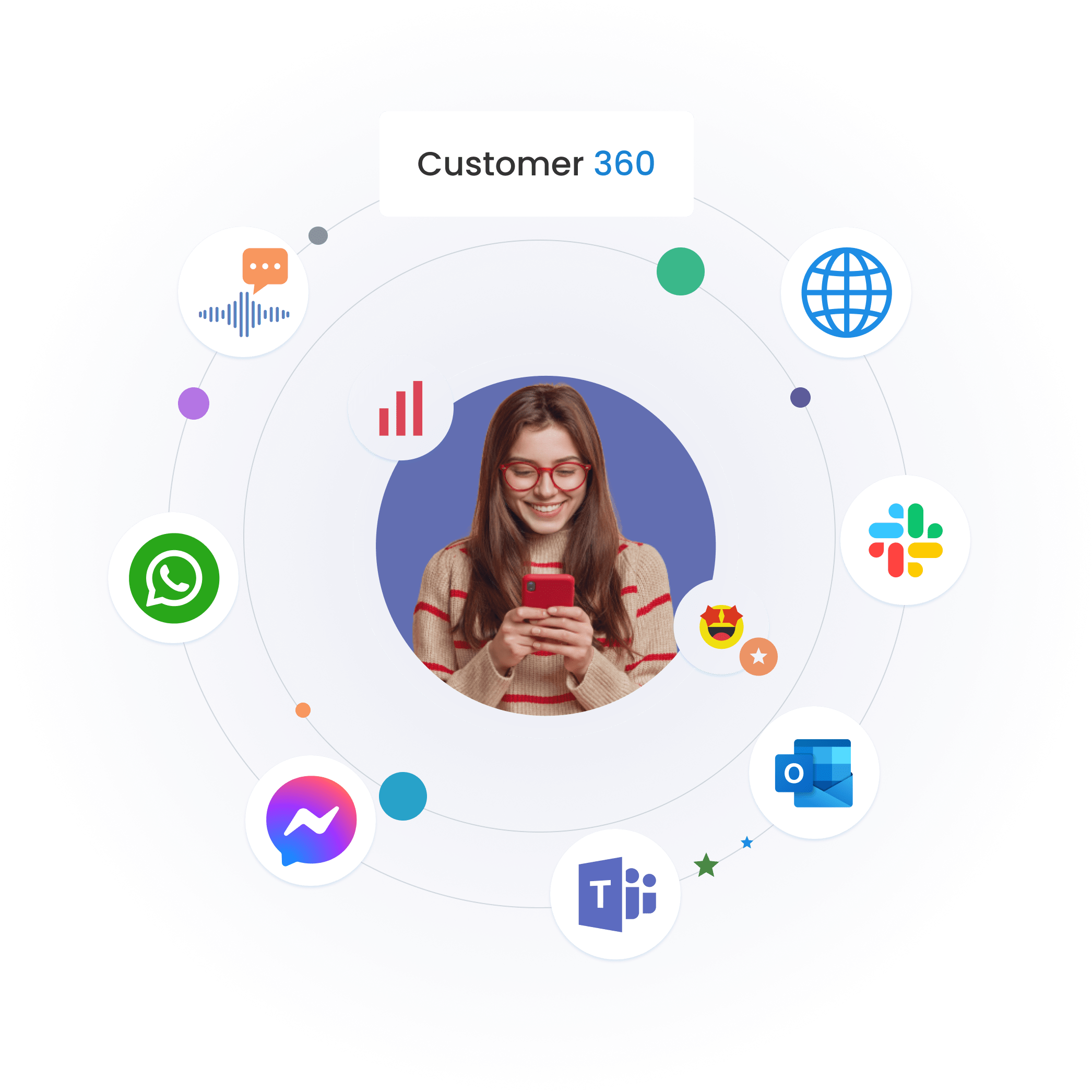 Smart routing to the right agent or department
Our smart routing feature uses AI algorithms to quickly analyze and classify customer queries, directing them to the most appropriate agent or department. This reduces wait times, eliminates the need for customers to repeat their inquiries, and ensures effective issue resolution for a more efficient customer service experience.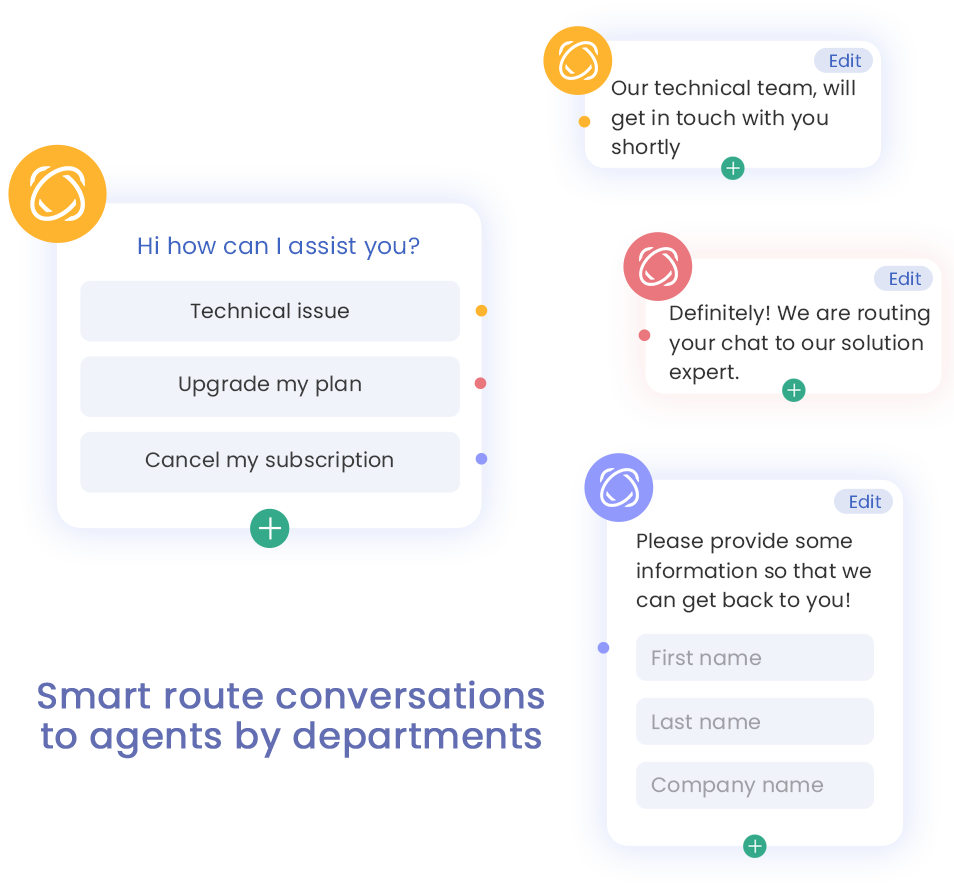 Improve sales and support with Co-Browsing
Our Co-browsing feature enables real-time assistance by screen sharing with customers, allowing you to guide them through transactions or issue resolution. It reduces the need for lengthy conversations and leads to faster resolutions and higher customer satisfaction.
Deep Analytics to measure agent performance
Our Deep Analytics feature measures agent productivity and identifies areas for improvement by capturing data on response times, resolution rates, customer satisfaction scores, and more. It provides real-time tracking and progress monitoring, identifying training needs and coaching opportunities for a more effective and engaged team. Our dashboard shows key metrics for an easy understanding of agent performance at a glance.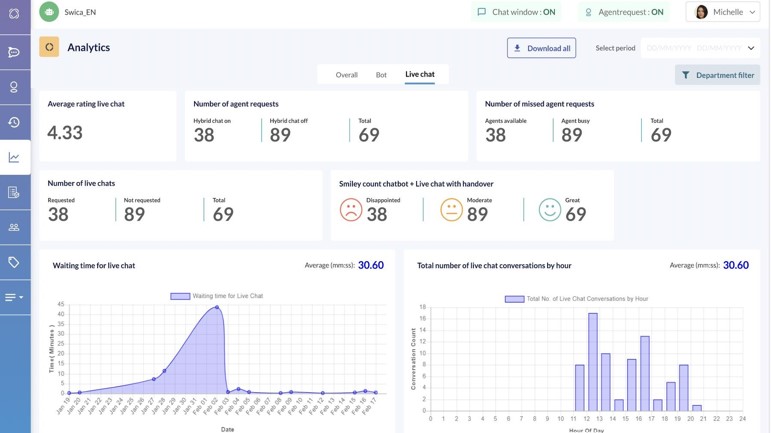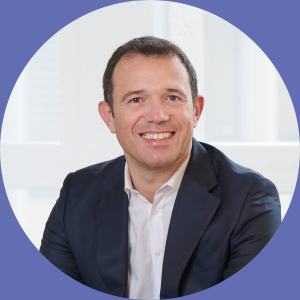 "We wanted ChatGPT for our company - yesterday. But we quickly realized its limitations and it would have needed a lot of investment and resources to make it viable. That's when Enterprise Bot stepped in and gave us an easy enterprise-ready solution that we can trust. "

Pietro Carnevale, CEO HITS (Generali)
Privacy, Data Security & Hosting
Enterprise Bot tools prioritize privacy and data security. Communication is encrypted with AES 256-bit encryption in transmission and rest to keep your data secure. We have SOC2 certification and GDPR compliance, providing added reassurance that your data is secure and compliant. You can also choose between hosting on our cloud service or a complete on-premise solution for maximum data security.
Ready Integrations to Virtually any of your Existing System
Leading Enterprises Trust Enterprise Bot for a Reason

1.24 times higher leads captured in SWICA with IQ, an AI-powered hybrid insurance chatbot.
'Athena' resolves 88% of all chat conversations in seconds, reducing costs by 75%.

88% accuracy achieved with out AI digital assistant. It was able to recognize over 100 FAQs.
Discover how Enterprise Bot revolutionized customer and employee support for companies like yours
Book a free demo to see how
Enterprise Bot + GenAI

can transform your user experience
Book a free demo