How AI-powered solutions can help your business craft superior omnichannel customer experiences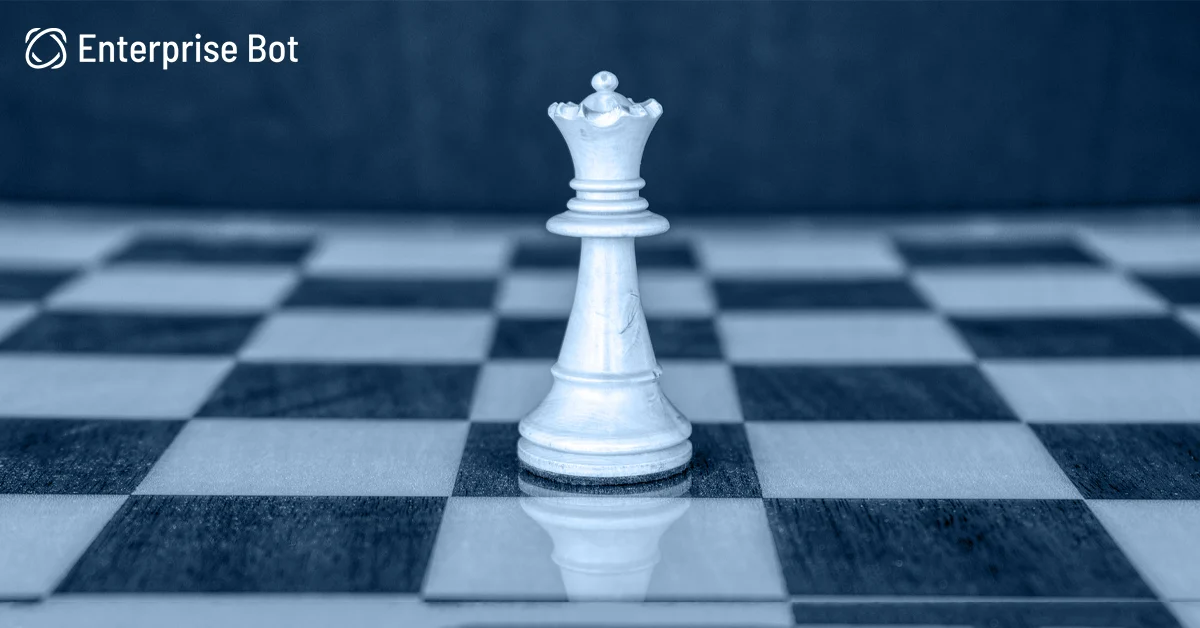 A great omnichannel support strategy bestows your customers with consistent, seamless support across platforms and agents with a singular view on customer insights
One of the prickiest problems enterprises face with their string of legacy systems employed to craft integrated, omnichannel customer experiences is, unfortunately, not being able to do exactly that.
As much as organisations try to be "customer first" across their various self-service and assisted service channels, without a unified approach to managing their multichannel and cross-channel journeys, they fail to manage the customer's experience effectively.
Customers are frustrated when they transition from self-service to assisted service and have to re-explain their needs. Agents are frustrated when they cannot find critical customer information in real-time and lack the knowledge and context to deliver low-effort experiences. A lot of times if a customer calls, they have no record of the email the same customer had sent a few days ago.
Fragmented customer experience, missed sales opportunities, and reduced operational efficiency
Why the multisystem-multichannel approach doesn't work
Even as businesses have technologies and processes in place that are meticulously knitted together to enable customers to connect with the company via a channel of their choice, they don't generate desired business outcomes.
Instead, these infrastructures only create problems for the customers and the service representatives alike. And far from lending any trace of customer satisfaction, the multiple systems, typically managed in silos, sink the bottom line in operational costs and revenue.
The reasons being:
The multiple legacy systems prioritise customers based on the interaction channel they are using and not on the value or opportunity that lies ahead.
There are, often, multiple resources working on a single customer problem through various different channels resulting in dissonance and loss of common ground.
Even as the customer stands to receive a lot of information from myriad sources, most of it is conflicting and chafes confidence and trust in the brand.
What defines a winning omnichannel customer experience?
Convenience, consistency, and value are the hallmarks of real, omnichannel customer experience. Perfect omnichannel experiences are guided trails that frictionlessly provide customers with exactly the resources they want, when they want it, through the touchpoint they demand it.
Customers value real-time, personalised interactions, finely tailored to their buying preferences, transaction history, and user behaviours, and cherish support experiences that inform and empower them. When businesses are agile enough to be able to quickly adapt to the ever-changing consumer sentiment and channel preferences across digital and voice and provide seamless 24/7 support with instant resolutions and high first-time resolution rates, they can be said to have finally orchestrated truly winning omnichannel strategies.
Advantages of omnichannel customer experiences
01 Enhanced customer satisfaction
Consistent, personalized engagement with the customer across all channels, in the context of the full relationship and active customer journeys, marks up customer satisfaction
02 Improved sales conversions and revenue
When incoming requests are triaged to the best agent based on customer segmentation, customer journey, recent interaction history, or agent skills, close, up-sell, and cross-sell rates increase significantly and revenue sees a good rise
03 Ensured the first-contact resolution while repeat callers and transfer rates go down
When the right agents are routed select requests upon leveraging the omnichannel customer interaction history and journey, they are empowered to resolve the customer problem upon the first contact and boost customer happiness
04 Reduced average handle time
Every time an agent starts out to attend to a customer query, they receive a screen popup detailing the customer's consolidated contact history and context of previous interactions across channels. This helps the agent handle the request with greater speed, efficiency, and personalization
05 Reduced duplicate processing and inefficiencies
Good omnichannel systems automatically consolidate duplicate customer messages through different channels into a single messaging for the contact centre agent to reduce both rework and the potential for inconsistent responses.
How you can craft truly omnichannel customer experiences
Understanding the customer is paramount to creating an omnichannel strategy that can generate rewarding outcomes for your customer as well as your business. To begin with, you need to have a comprehensive knowledge of what journeys your customers are on, where they are in that journey, and what they are trying to achieve to be able to successfully guide them to the best result.
Leveraging the right technology is critical to this process because most businesses lose track of the customer journey when they contact them through more than one channel. And 66% of consumers have used at least three different communication channels to contact customer service, as per Microsoft.
So adopting the right collaborative tools for customer support is indispensable to the success of your enterprise, with respect to being able to provide a single, unified, end-to-end system of engagement and deliver seamless, consistent and personalized customer interactions across the multiple fronts like web, mobile, social media, and the array of different support channels, throughout the full lifecycle of customer journeys,
We, at Enterprise Bot, have just the AI-powered tools that can provide omnichannel customer query resolution and engagement capabilities by proactively and efficiently managing customer's previously random journeys across channels.
Our proprietary chatbot can collate data from various different support channels into a single resource for agent use and empower your service staff with generally limited bandwidth.
The bot automatically stores reserves of customer data while they interact with them through various channels. This data, tracing the purchase history, inquiry frequency, number and types of clicks, etc., of the customer, helps the chatbot draw out the customer's profile with utmost precision.
Leveraging these detailed customer insights, the agents can stay up-to-date with the customer's imprints in real-time to be able to solve even the complex problems speedily and provide genuinely superior, channel-agnostic support experiences.
Armed with pre-built integration capabilities, our enterprise-ready AI chatbot quickly blends with existing operations infrastructure, integrating into any core software with or without using APIs, and quickly gaining in-depth customer insight for responding meaningfully and completely.
It is easy to integrate with any website, app, commonly used enterprise software like Genesys, Guidewire, Salesforce, UI Path, SAP, and popular support channels like Skype for Business, Facebook Messenger, Twitter, Slack, Genesys chat, Intercom, and more, to automate around 80% of customer queries, improve client satisfaction by around 15%, and boost sales by at least 25%.
Another one of our CX solutions, our proprietary Email Response Automation software, ERA, also quickly integrates with commonly used customer support channels like Gmail, Exchange Web Service, Outlook, Zendesk, Freshdesk, Genesys, Salesforce in a few, quick clicks, to automatically create tickets from emails, triage them to the right team, and send instant responses to customers. You can also integrate it into your core software using APIs or even legacy systems with no APIs to enable the bot to have deeper client insight for email classification and routing.
The solution ensures 90% faster routing with over 85% accuracy and increased cost efficiency by over 75%. Automated omnichannel request routing and skills-based scheduling of the workforce across all channels reduce time swallowed in manual triage and scheduling. It also improves agent occupancy via real-time forecasting of contact volume throughout the day.
---
Visit https://enterprisebot.ai/ to know more about our omnichannel AI-powered solutions across chat, email, and voice. For any queries, mail contact@enterprisebot.ai

We are here for you, 24/7.