How you can optimize your business using a chatbot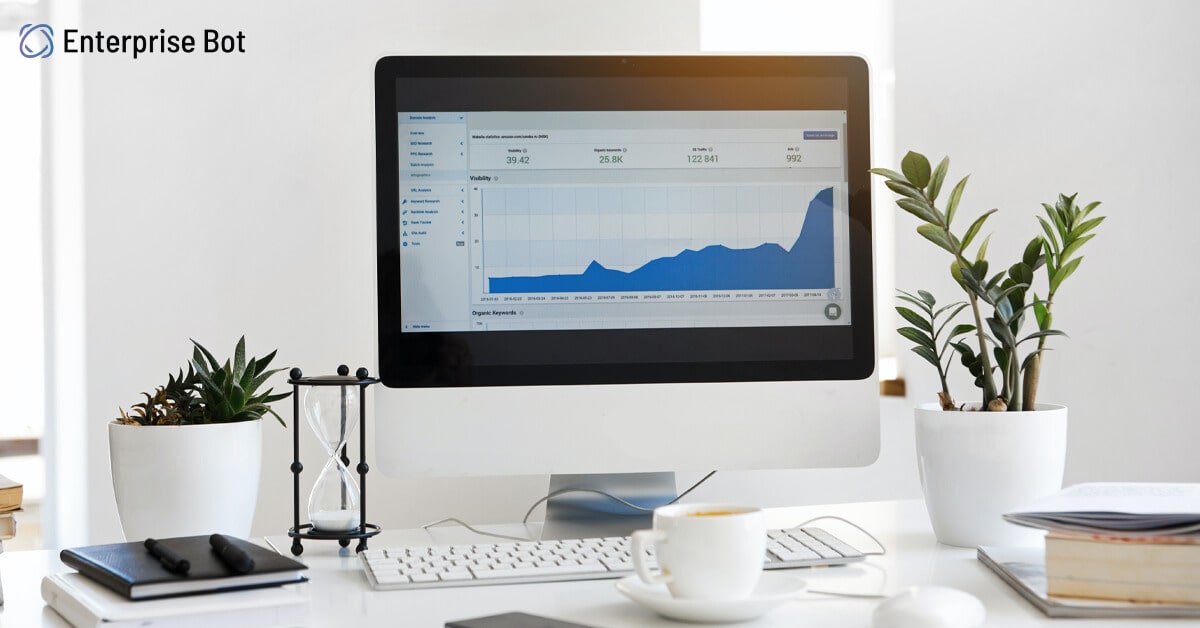 The concept of talking to a machine that responds like a human being is no longer confined within the pages of sci-fi novels. Nowadays, chatbots are becoming a common feature in websites, applications, emails, and mobile devices. In fact, a study by Statista shows that the demand for chatbot software among businesses will reach $1.25 billion by 2025.
A chatbot is a program that can simulate human conversation via chat, text, or text-to-speech recognition. It substitutes direct contact with live human agents for various purposes. This includes customer service, request routing, data gathering, and more.
With the prevalence of artificial intelligence (AI), the best chatbot software is becoming smarter and more human-like with their interaction. Hence, more organizations are incorporating chatbots into their systems.
To show you the benefits of using such software, here are the ways on how chatbot software can optimize your business.
1. Provide responsive customer service
Having good customer service means being able to help your customers as immediately and effectively as possible. However, this can be time-consuming and costly. It would need sufficient manpower to ensure that all customers are given the attention they deserve at any time.
Hence, having an AI chatbot online means you can entertain their questions and contact them 24/7. You don't have to worry about outsourcing or hiring agents to engage with customers. Likewise, you won't be missing out on opportunities to connect with your clients. An intelligent chatbot to keep your customers engaged would bring you a long way.
The AI-powered chatbot will ensure that they can effectively converse with your customers especially those who are in need of assistance. It can process queries better and let them respond automatically and effectively in a few seconds. To give you some chatbot examples that can help you improve your customer satisfaction, FinancesOnline compiled this list of live chat software solutions.
2. Increase lead generation
Nowadays, there are many ways to generate leads. You can cold call prospects, send out emails, actively promote marketing campaigns, and more. You can even passively generate leads by making them come to you instead.
This is where having a chatbot software for the website will be useful. Having a chatbot integrated into your business's website will greet any visitors and attempt to convert them into the lead funnel. It can answer questions, introduce your brand, direct them to what they can do with your website, and may even convince them to become a client.
This way, you won't worry about missed opportunities. It casts your net further open to capture more prospects into your lead cycle. Having an automated chatbot to engage with anyone that comes across your website means you won't be missing out on any opportunities.
3. Gather analytics
There are more to chatbots than what one would initially think. It doesn't just engage with people. It can also be a perfect tool to gather data. This includes customer data, feedback, error messages, engagement rates, and more.
With chatbots, you can immediately save past conversations or responses from your customers and integrate them into your own customer relationship management (CRM) software. Likewise, a chatbot can also capture trends and patterns on your target audience's internet behaviors. In this way, you can create more personalized approaches to each of your clients or even your prospects.
4. Keep the audience engaged
Engagement can be a tricky thing especially since it can take up so much time and effort. Hence, keeping the audience engaged would mean needing assistance.
Chatbots will do just that. Since it's automated, anyone can reach it at any time. Likewise, it can juggle several people all at once without overlooking a customer in the process.
It can check up on your customers without being prompted. In this way, nobody is left forgotten. It can also guide them throughout their journey with your business every step of the way.
5. Improve branding
Branding is important for any business. It's what draws customers to you in the first place and what keeps them. A solid brand can give you loyal customers in turn.
Chatbots can help you build your brand. This can be in terms of personalized messages to your leads and clients. You can also customize the way it interacts with your customers to ensure that you imbue your business' identity into each message.
Behind the bot in the chat
Some people can be very hesitant with the thought of using chatbots for their business. The common perception is that they can be unreliable, and it may turn customers away.
While this may happen if your chatbot software isn't dynamic or smart enough to be empathetic with their messages, technology has made it possible for them to connect better with human beings. Hence, it is important that you choose wisely what chatbot software you use. To start, you can check out Enterprise Bot and explore its features and functionality.