Improve your customer service with intelligent process automation in banking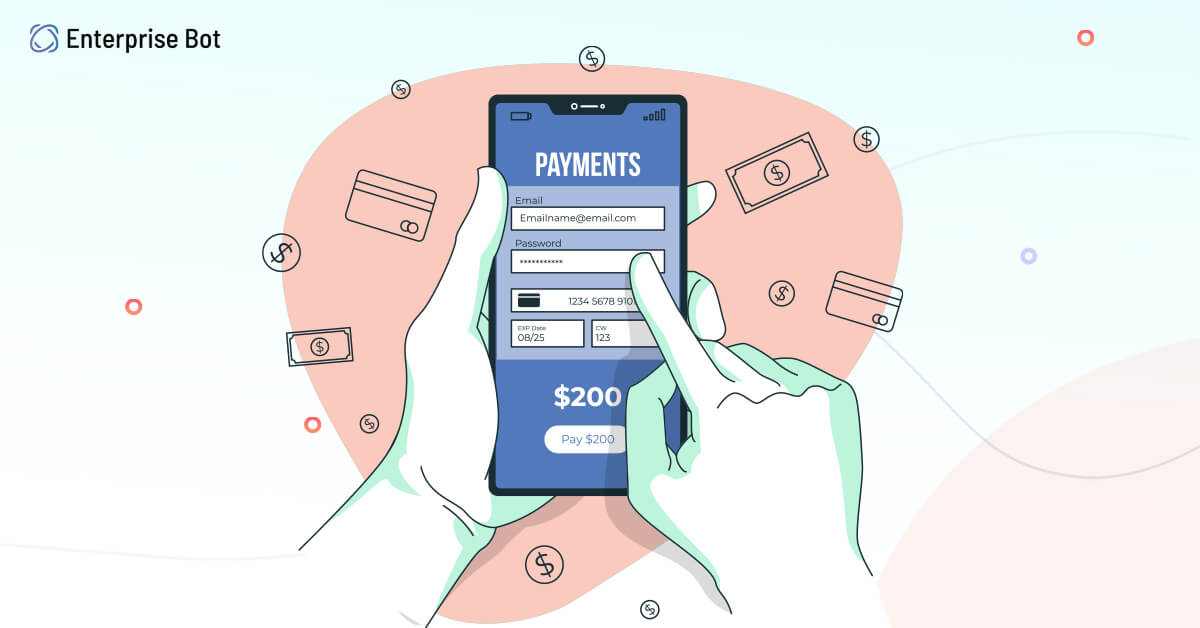 Transform your customer experience in banking with Intelligent process automation
How well do banking enterprises know their customers and why does it even matter?
In an era where customer experience can either make or break a brand, staying on top of your customers' preferences to sustain in the competitive market. Let's look at a few questions to understand what should be your top priority at this moment:
-Am I able to solve customers' issues in real-time?
-Am I able to keep the customer interaction seamless & faster?
-Where my target customers are, which channels they prefer for buying, do I have right engagement strategies in their preferred channel?
-How do I improve the quality of interactions that will boost my CSAT?
-What are my competitors doing to scale up their customer service?
Now the million dollar question is how do you achieve all these? Harnessing the power of intelligent process automation will be your key in transforming your bank's customer service.
Now, let's look at how global banks are utilizing AI to engage with customers, transform CX, and boost ROI.
Easy & simple, 24/7 assistance to clients' common queries:
Make it simple for your clients to monitor their funds. No requirement for complex route menus, your clients can check account balance, transfer money, even block a card, just by asking your application. It additionally permits you to be proactive with updates on charge installments or send notifications of latest offerings.
Simplify Form-filling, Loan Processing:
Applying for home loans, credits and annuities can be overwhelming. In any case, a chatbot improves on the cycle by assisting clients based on their personal history and circumstances.
It auto-fills the form with the info it already knows and asks for the answers it needs to finish off.
Detect & Prevent Banking Fraud:
AI conducts intent & behavioral analysis and raises flags in real-time against suspicious entities. AI helps you to scan through past transactions and identify irregular user behavior patterns. Utilizing intelligent AI, banking enterprises can protect their business from data breaches.
Know Coming Market Trends:
Intelligent AI analyzes the market situations and gives you closer business insights into the upcoming market trends. These actionable insights help financial investors to settle on significant investment decisions rapidly.
Ensure Compliance:
Abiding by changing compliance norms is critical for any banking enterprise. Most of the time, banks hire an internal team to clean up webpages and large volumes of documents. But this is a time-consuming process with high cost involved. AI applications can easily locate the rules, apply it on the documents, and ensure compliance within minutes.
Leveraging intelligent process automation & AI will empower banks to turn out to be more productive. It will make online transactions secure, faster & seamless than ever, taking your customer experience to the next level. Moreover, automating the workflow in banking will help to drive agility and gain competitive advantage.
We, at Enterprise Bot, have a unique product offering that can get you ready to empower your customer support with AI while you continue to engage with your customers via Live Chat. You can leverage 24/7 availability, flexibility, advanced analytics, and intelligent routing of our Live Chat software while our quick-learning AI bot will tap into your customer interactions to train itself automatically for delivering AI-powered responses in under three months. Visit https://enterprisebot.ai/ to know more about our intelligent process automation solutions. For any queries, we are at contact@enterprisebot.ai, 24/7.