Leveraging AI in Customer Service: Automate your bank's contact center end-to-end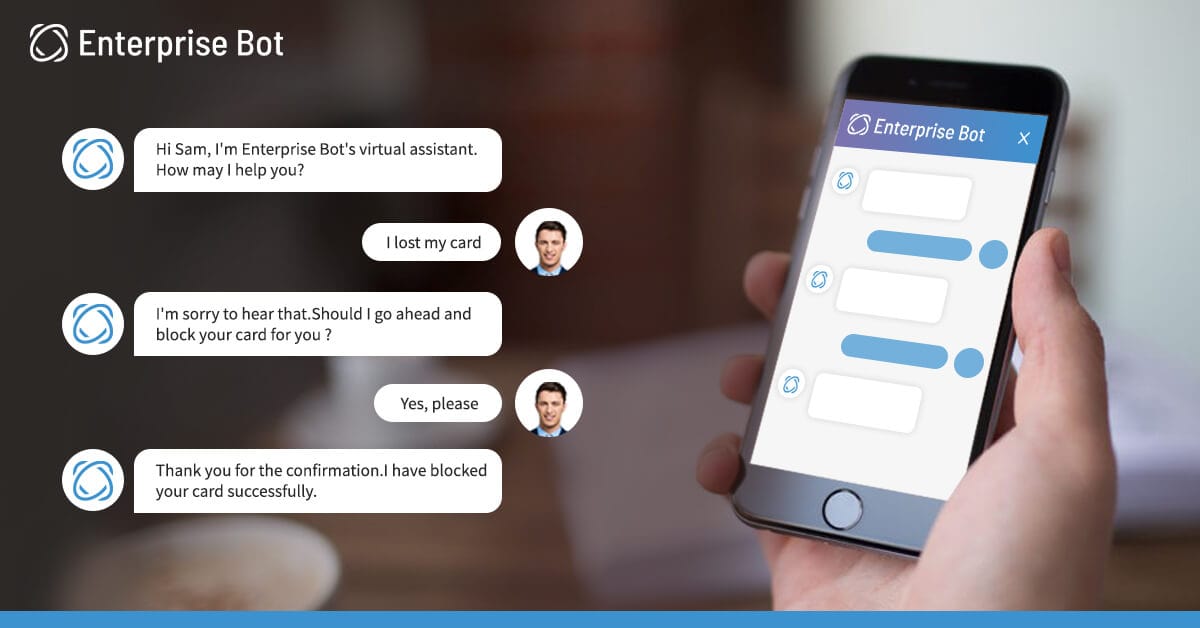 Call centres are the primary if not the only human touchpoint for banks. And the pandemic has displaced precisely these cornerstones of bank-customer relationships by magnifying challenges concerning call volume and complexity for customer support teams globally.
The crisis was quick to seal contact centres large and small and plunge all frontline services and sales interactions to isolated confines of employees' homes. The seismic shift to remote working has, since, sprung many problems for representatives juggling amplifying customer queries in stress and silos.
On the other hand, expectations had already been evolving for the customer, even before the virus swooped in. Consumers were expecting immediacy, personalization, and quality experience and satisfaction since long before these past six months of COVID-19 gloom. In fact, since the contact centres folded, offices emptied, and services went remote, the demand for personalized care and individual attention has only grown more pervasive among the customers trying to anchor themselves amid uncertainty.
And the banks are taking notice. The swiftly increasing customer demand, battered financial capacities, a sharp reduction in staff, and the absence of infrastructure to hire or train recruits have converged the spotlight on the need for sustainable digital solutions that can uphold support teams through precarious times.
Banking on Conversational AI in Customer Service
Empowering employees with the right technological sustenance is conducive to both customer success and business growth. Industrial-grade Conversational AI platforms that are omnichannel, multilingual, robust, scalable, and capable of natural, human-like interactions can point businesses towards enhanced customer engagement and loyalty. These intelligent automation tools can uplift service agents, revitalize existing customer support channels, enable 24/7 customer care and satisfaction, and generate excellent business value. Bereft of such collaborative enterprise-strength solutions, the financial world cannot be truly optimistic about being capable of augmenting team proficiency, fulfilling the metamorphosing customer needs, and of course, any profit forecasts.
Where the ubiquitous mobile banking apps offer limited channel functionality and accessibility, Conversational AI can help firms build solid conversational banking models. AI-powered chatbots can enable more seamless and contextual experiences that impel higher customer satisfaction and more promising sales. Banks can also rein in operational costs by leveraging scalable AI-driven customer service solutions primed for enterprise use. Hashing out such a digital strategy can be especially crucial in the face of Covid-19 and bleak global economic outlook.
Aside from fortifying team productivity par excellence, AI-powered chatbots can ease customer distress with assured lower turnaround times for routine and complicated requests alike. Unusually nuanced and complex queries are routed to the appropriate agents with complete chat history intact so that churn is minimal. What's more, banks can harvest critical customer information to subsequently craft personalized offers and services and enjoy higher customer lifetime value and exalted brand recognition and loyalty.
Deployment
A few use cases where Conversational AI can find itself essential in banking
1. Providing Optimal Customer Support
AI-fueled conversational chatbots can facilitate a wide assortment of financial transactions for customers conveniently and securely. The users can indulge the bot in a quick conversation to consult about lost cards, renewed policies, or refund, or make payments, request a rewards points balance, change credit card limits, and handle other similar simple tasks on their own.
2. Offering Financial Advice
Many chatbots can also help customers manage their finances better, alongside assisting them with the necessary support. By keeping track of accounts, chatbots can analyze customer spending habits and recommend a personalized budget or savings plan, with useful suggestions and information that the customer would have to otherwise search for themselves.
3. Protecting From Fraud
Customer conversations with the bank can be vulnerable to fraud and loss in the absence of stringent, enterprise-grade data privacy and security measures. Especially amid the pandemic, customers are being bombarded with frivolous or bogus relief schemes that often pertain to scams. Banks cannot downplay the rampant threats to customer cybersecurity and risk the confidentiality of swathes of sensitive customer information. AI-powered chatbots can readily identify and alert the customer and the bank in the instance of any suspicious activity, ensuring that customers can continue to engage with the banks, carefree.
4. Managing Internal Operations
The raison d'etre of a customer support team cannot be replying to tedious and repetitive customer questions all day. But unfortunately, in many tunnel-visioned organizations, the customer support agents usually find themselves glutted with blisteringly monotonous service requests or mundane back-office operations such as managing internal documentation or training new staff members. They are too swamped with routine work to ever begin tackling the more formidable and ambitious tasks of architecting meaningful customer experiences. AI-powered chatbots can work in conjunction with such teams to single-handedly take care of the repetitive and time-swallowing queries and even most internal operations, thereby freeing the agents to manoeuvre their creativity and resourcefulness more generously.
A Juniper study recently calculated that the banks aided by AI chatbots are poised to save up to $7.3 billion worldwide by 2023. Adopting the technology would also be equivalent to reclaiming 862 million hours, or almost half a million years of work. So as far as COVID-19 and its long shadow cast over the finance world is concerned, as they say — never waste a good crisis.