Ten Recommended Chatbot Features For Your Company Website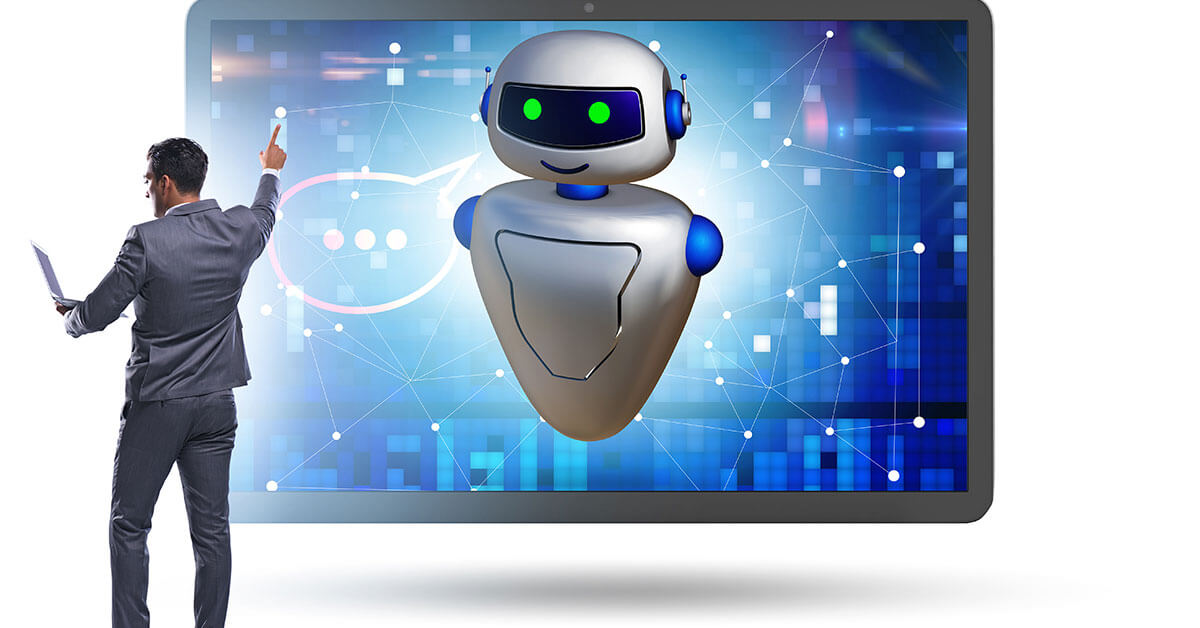 If your business wants to boost the level of engagement and enhance customer communication, one good solution is the use of a chatbot. Whether you are already well established or your company is growing, chatbots are the perfect way to delight customers through their purchasing journey and a great tool with which to deliver value. But what do current consumers truly think about today's chatbots? Do customers feel they receive a more personalized service experience? Do they feel like chatbots help them? The result of a survey says that 64% do. To numerous businesses today, chatbots are indispensable, in part, because chatbot features have evolved so much. This technology enables real-time responses to consumers and plays a key role in business communication strategy.
Businesses can automate interactions by deploying bots, as customers are also more comfortable with chatbot interactions today. However, to answer customer questions promptly and meet customer expectations, which AI chatbot functions will be most helpful?
What Makes for A Successful Chatbot?
Today's most successful chatbots have the following key features:
Personalized support is offered

Well-trained with frequently asked questions

Great UI/UX (user interface/user experience)

Can handle human handover appropriately and smoothly

Deliver responses that are contextual
Bot Performance And Key Features
When your consumers communicate with your brand/service, they expect a great experience, and nothing less. If to support business communication, you plan to use chatbots, key chatbot design features need to be considered. Conversational experiences are delivered through these designs.
To build a successful bot, consider these key features:
Data security

Chatbot API

AI (artificial intelligence) chatbots

Chatbot widget customization

Chatbot analytics

Chatbot marketing

Sentiment analysis

Live chat handover

Omni-channel messaging support

Visual flow builder
Data Security
To ensure chatbot security, here are some best practices:
Personal scan

Self-destructing message

Authentication and authorization

End to end encryption
Chatbots API
The importance of chatbot API:
Based on website visitor data or IP address, helps send personalized messages

Enhance productivity and chatbot functionality with API integration

Use data/information for a smoother flow and to add value to customer conversations
AI Chatbots
Why the feature of artificial intelligence is important:
The bot's performance is periodically measured

Delivers seamless customer experiences and offers proactive customer support

Deliver responses that are well-tailored with NLP algorithms
Chatbots Widget Customization
Two main areas can help with widget customization:
To customize your bot, here are some key areas to consider:
Set trigger events

Set priority of bot and human agent

Bot accuracy levels

Channel

Bot avatar

Tagline

Display name

Bot name
Chatbot Analytics
To evaluate the performance of your chatbot, here are the key chatbot metrics:
FBR (fallback rate)

Interaction rate

Bounce rate

Total number of users
Chatbot Marketing
To automate your marketing, here are some best practices to think about:
In a personalized way, cater to your customers' specific needs and improve the ROI

To enhance user experience, avoid any type of confusion

Consider your chatbot-contained content carefully and completely
Sentiment Analysis
In chatbots, sentiment analysis works in the following manner:
Can identify a type of sentiment and execute emotion analysis

By performing emotion analysis, the intensity is measured through technology

Final output is offered as a direct result of the aforementioned analysis
Live Chat Handover
If users would rather speak with a live individual or the chatbot can't figure out an answer, the system must fall back on a live chat handover. When this happens, the following are best practices:
To offer a quick solution and understand context, conversations between the customers and the bot should be viewed by agents.

Variables and tags are used so the bot can send data to the agent, to help it gather the user's input.

The bot must be able to quickly route the user when problems arise to the right agent.
Omni-Channel Messaging Support
What's the importance of a feature like omnichannel messaging support?
Deliver better feedback surveys and/or solutions

Contextual support can be provided by chatbots

For customers, provides a uniform experience
Visual Flow Builder
The functionality of a visual flow builder is essential for the following reasons:
With specific business needs in mind, you can custom sync the bot design

There are multiple actions and bot response formats to choose from

To build your stories, drag and drop conversation blocks can be utilized
Do You Have Questions about How Chatbots Can Be Used by Your Company?
Enterprise Bot has the answers to all the questions you have about chatbots, their personalities, their functionality, how they can benefit your company, and much, much more.
Contact us today if you'd like to find out how our team can help your team. You can also email us at sales@enterprisebot.ai.