Trusted by leading global enterprises. Loved by customers.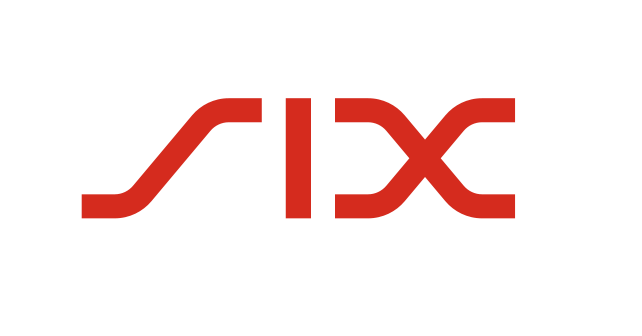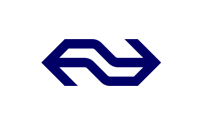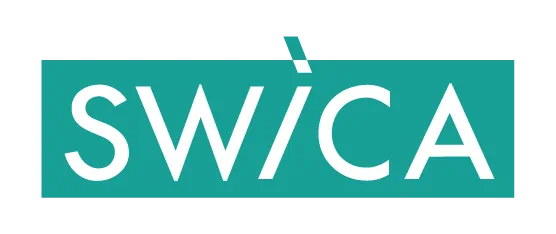 Cutting-edge Bot Technology with DocBrain and Blitzico
While ensuring data privacy and anonymization of Personally Identifiable Information
Get enterprise-ready Google Bard built on
your enterprise data
DocBrain
Enterprise-ready Google Bard and other LLMs
Unlock the potential of conversational automation by connecting your knowledgebases, data, documents to Google Bard or other LLM's using Enterprise Bot's patent-pending DocBrain technology. Ensure all responses are restricted to your enterprise data while leveraging the best of Google Bard.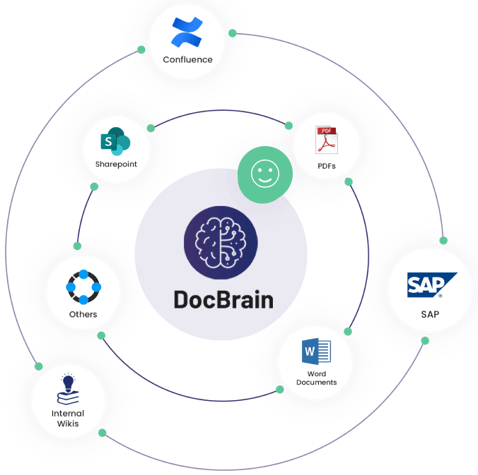 Blitzico
Integrate into core systems
Using Blitzico, Enterprise Bot's low-code flow builder and middleware, connect to core systems to enable deep integration and achieve ROI with automation.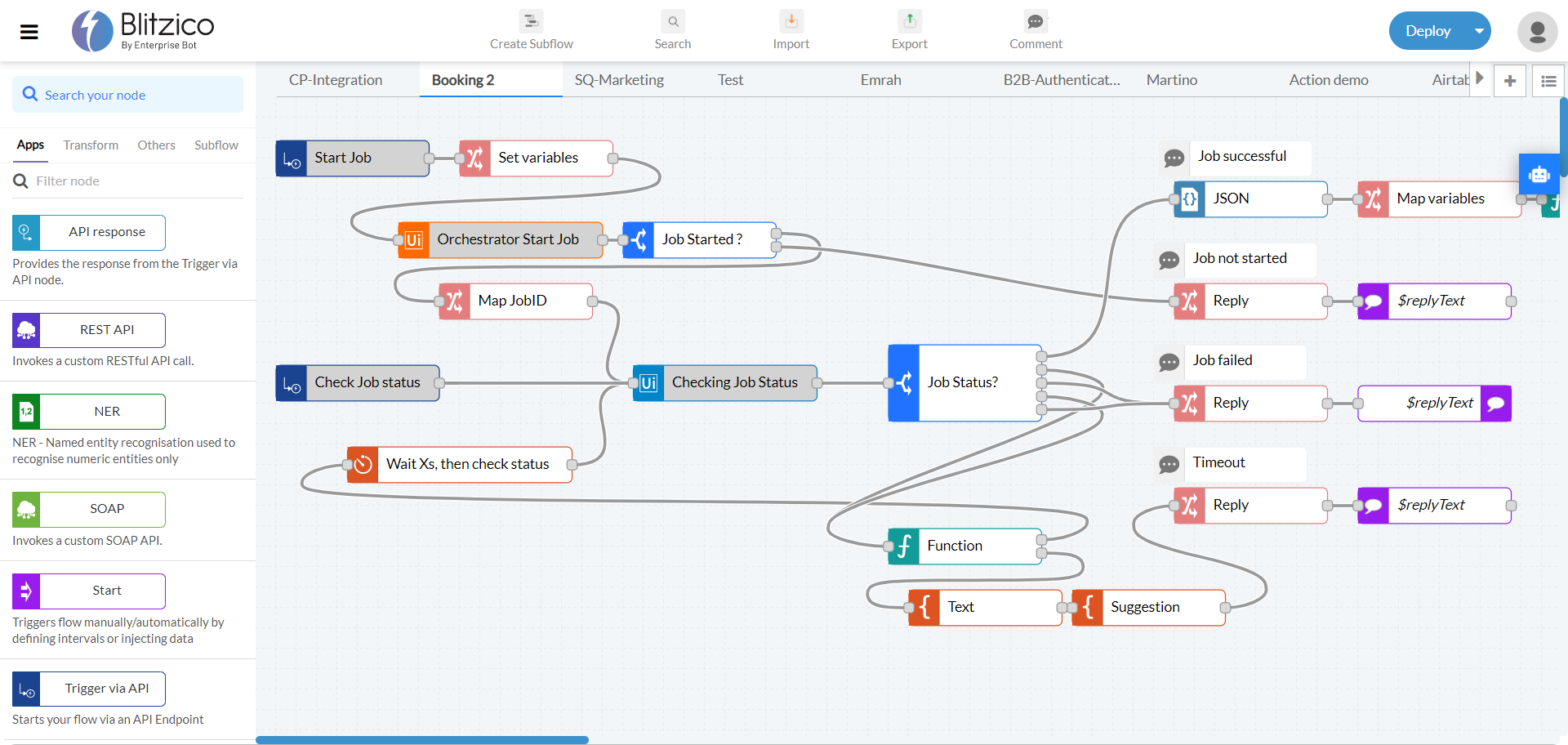 Flexible Architecture to suit your Enterprise
Enterprise Bot creates intelligent bots for businesses that automate customer-facing and internal processes like customer support, sales, knowledge management, and ITSM. Our flexible architecture lets businesses customize their bot's behavior and integrate it with existing systems and processes for optimal performance.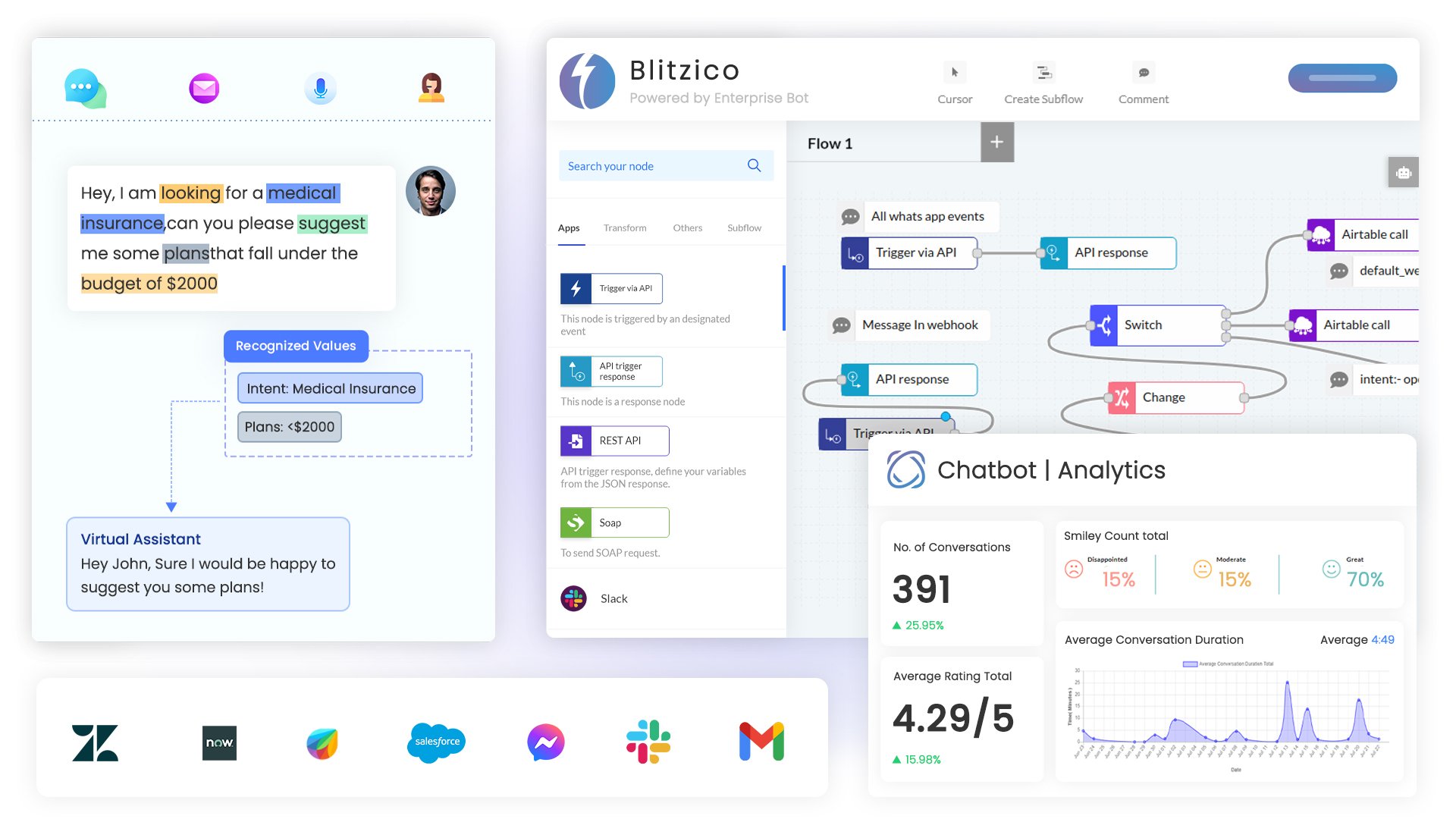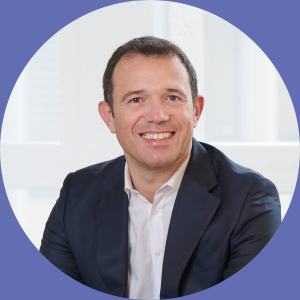 "We wanted GenAI for our company - yesterday. But we quickly realized its limitations and it would have needed a lot of investment and resources to make it viable. That's when Enterprise Bot stepped in and gave us an easy enterprise-ready solution that we can trust. "

Pietro Carnevale, Head of Strategy, Generali
Easily retrain the AI without any coding
Enterprise Bot makes it easy for anyone to build and deploy intelligent bots that deliver measurable results. We offer an intuitive, no-code interface so that businesses can train their bots without requiring technical expertise for most use cases. Our powerful analytics tools track bots' performance and identify areas for improvement.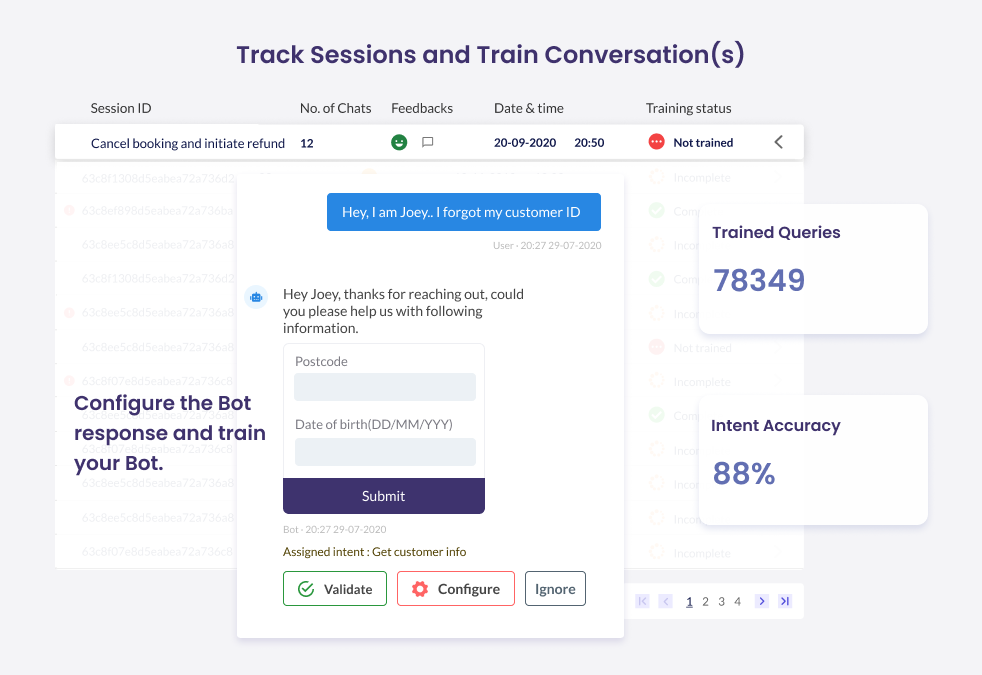 Privacy, Data Security & Hosting
Enterprise Bot tools prioritize privacy and data security. Communication is encrypted with AES 256-bit encryption in transmission and rest to keep your data secure. We have SOC2 certification and GDPR compliance, providing added reassurance that your data is secure and compliant. You can also choose between hosting on our cloud service or a complete on-premise solution for maximum data security.
Ready Integrations to Virtually any of your Existing System
Leading Enterprises Trust Enterprise Bot for a Reason

1.24 times higher leads captured in SWICA with IQ, an AI-powered hybrid insurance chatbot.
'Athena' resolves 88% of all chat conversations in seconds, reducing costs by 75%.

88% accuracy achieved with out AI digital assistant. It was able to recognize over 100 FAQs.
Discover how Enterprise Bot revolutionized customer and employee support for companies like yours
Book a free demo to see how

Enterprise Bot + Google Bard

can transform your user experience
Book a free demo