COVID-19 affecting your support arm? AI-powered voice assistants can help your service agents speak to your customers 24/7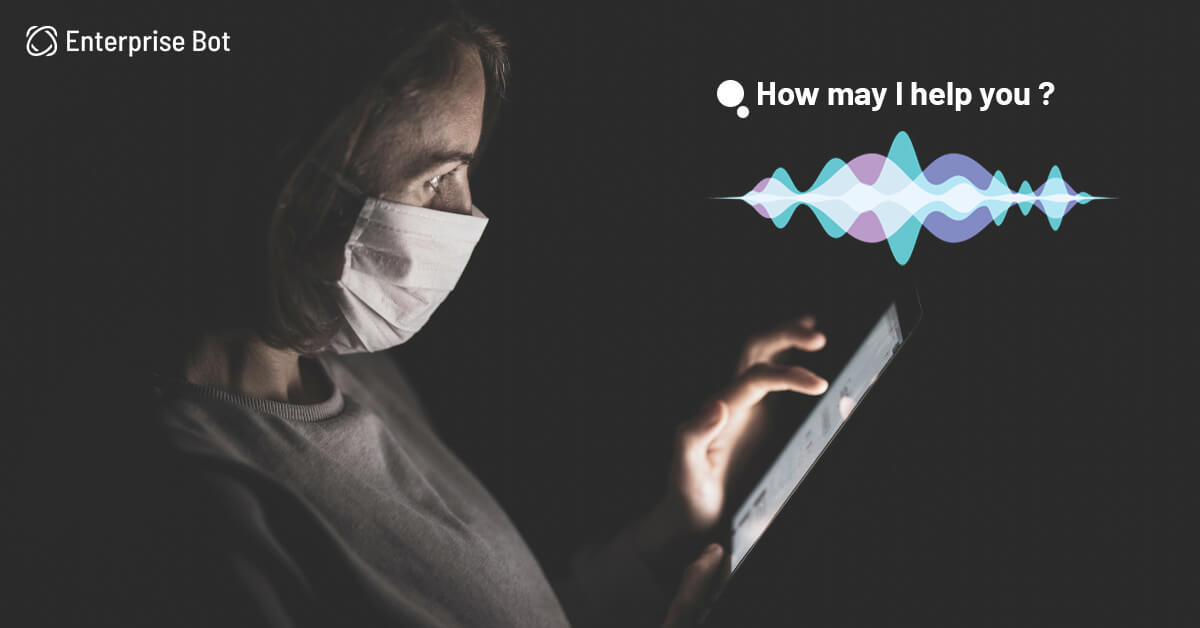 Almost two months into lockdowns and quarantines with workplaces around the world shuttered, the coronavirus mayhem has had hard-pressed contact centers and service agents pining for support and innovation. Distress calls have peaked and businesses have been scrambling to support customer-service operations with employees working from home with access to limited resources and ample distraction.
Many customers who have been calling the hotlines of insurance companies, hospitals, retailers, airlines, banks, and financial-services firms have met with hours-long wait times and recorded messages asking to call back again at a later time when someone is available. Some organizations are redirecting their customers to their websites while others are bluntly asking them to hang up.
So what must organizations do to help their support agents who are tuned in to their phones way beyond normal business hours, trying to tackle an avalanche of customer requests from their homes with little time for a breather? And how do they placate the customers who are having to wait for over 20 minutes to just get their address changed on their account?
The voice (bot) of reason
Easy-to-use smart voice bots, that align with the people's willingness to talk over conducting text-based research, can overhaul customer support operations, enhance the service and experiences and empower the teams by sharing the workload and enabling tapping into data-driven insights.
A few reasons why AI-based voice assistants are acutely critical to your business right now:
1. It's the best time to digitize from the ground up
Experts predict that the current pandemic will shrink the global economy by as much as 6% in 2020. Many businesses can be facing existential crises. And as the cities stifle under strict confinement measures and tumbling markets, the numbers are likely to only get worse.
What's critical for organizations to keep the boat afloat for the long haul is making the right technological investments. The crisis can be an opportunity to drive change if your bank or institution takes measures to plant itself on the digital map.
For instance, financial institutions that are arming themselves up with digital onboarding solutions like conducting electronic know-your-customer (eKYC) process via facial recognition and biometric authentication and starting off digital account opening platforms are winning over customers even during these crunched times.
Similarly, as people shelter in place, your organization can utilize this reset period to digitize the value chain to be able to serve your customers in the comfort of their homes. Equipping your contact centre with a multilingual, natural language voice bot could just be a turning point for your employees, customers, and stakeholders.
2. Drive more meaningful experiences at large scale
Digital sales amid lockdown have necessitated the need for more call handlers in sectors like retail and banking. But teams cannot scale fast enough to keep up with disproportionately growing demand.
So virtual contact centre agents that employ an intelligent mix of voice recognition, natural language processing, and artificial intelligence can collaborate with support reps to address the huge surge in calls.
These voice bots can immediately answer simple and predictable queries that mostly make up around thirty percent of all requests.
By automating mundane tasks such as answering standard questions and putting together after-call summaries, companies can deploy their teams more effectively for complex problem-solving and personalization of experiences.
3. Lower response times
The virtual voice assistants have access to vast pools of data that can help them resolve customer issues faster, in real-time. For instance, nowadays, many banks are automating their loan-underwriting process to offer instant approvals, instead of the average two days that it takes otherwise.
AI-powered voice assistants can not only reply to the customer but also perform tasks more nuanced than just answering routine questions, more quickly than otherwise possible. Leveraging their collaborative intelligence can not only augment the capabilities of your support teams but also result in a significant uptick in efficiency, cost savings, and customer satisfaction.
4. Devise a robust support network
In the throes of the pandemic, most contact centre teams are fragmented as the agents continue working in silos, from home. If that doesn't make the job already more difficult, in industries like banking, companies are caught between mobility curbs and client protocol that doesn't appreciate remote working.
Even where they do, attending to each and every customer query becomes impractical for support agents alone owing to the unprecedented request numbers. As such, creating a robust support network can feel overwhelming and even impossible.
Another problem is the lack of infrastructure. Some agents do not have the devices available at home or the internet to be able to access the dashboards or work on projects. Voice bots can not only automate a large share of queries but also directly divert calls to the agents' mobile phones to keep them connected to the customers even in isolation.
5. Ensure customer data security
Under normal circumstances, a call centre would not allow its agents to carry their personal phones or digital notebooks to the workplace. And vice-versa. But when everyone is working from home, the concern about ensuring secure access to corporate applications and business processes with the strong device- and user-identification, including biometrics, only grows stronger.
Consumers are also growing increasingly sensitive and aware of the importance of conversation encryption and data protection measures. As such, leveraging AI-powered voice technologies for customer support that can uphold the privacy of the individual and their data over anything else can be a touchstone for the value an organization places on its customers.
Apart from handling the basic requests like checking the account balances or transaction information, these AI-based voice bots can perform complex functions like money transfers, disbursal of personal loans, etc. with utmost data security and privacy.