4 KPIs to Improve your Chatbot Accuracy and its conversational abilities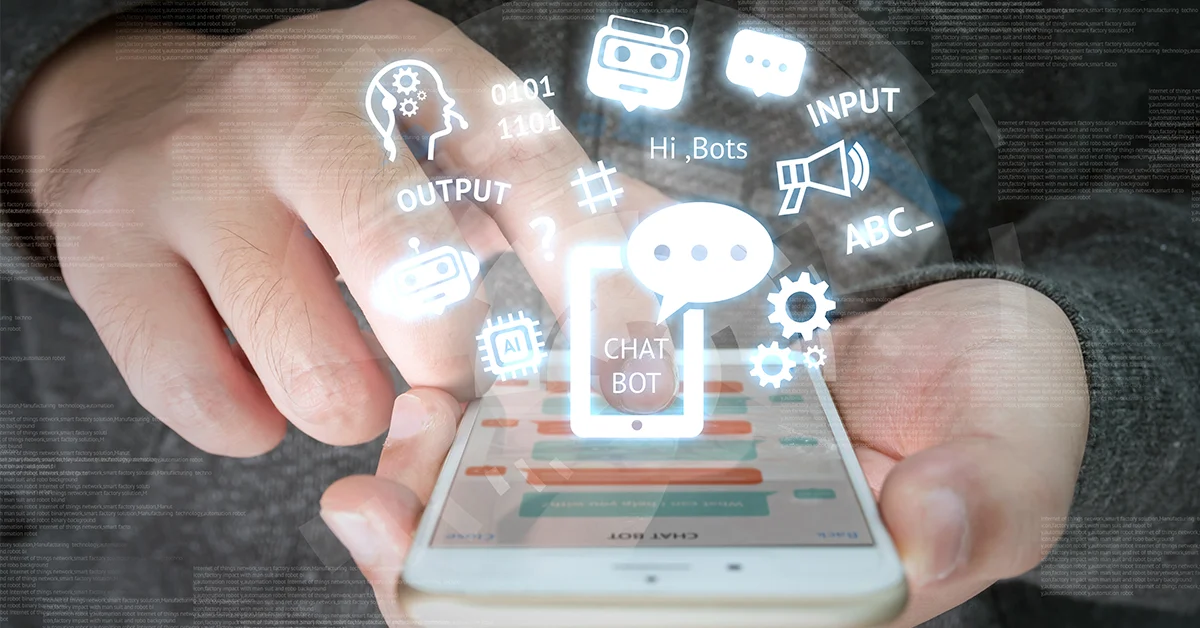 Boost Customer Experience (CX) with Emotion AI
Just in case you imagine that all chatbots are designed similarly, you're shockingly off base. Chatbots today come in all shapes and measures and have varying capacities. While fundamental chatbots might be satisfactory for handling basic operations, to improve the customer experience at an enterprise-level you need advanced virtual assistants that are able to understand user sentiments and carry out human-like interactions round-the-clock across all channels.
On the other side, don't go over the edge and construct an intricate chatbot with AI abilities that can compete well in the market. Having a good chatbot doesn't ensure success. Here your key should be building a chatbot that will align with your business needs.
Let's take a look at the evolution of conversational AI:
The best way to improve your chatbot accuracy is by optimizing it iteratively on the basis of conversational data analytics – valuable business insights captured during interactions with users. It's not viable that you expect a bot to be 99% accurate on its first go-live, no matter how much NLP you apply to improve the accuracy of your bot.
Why you should set objectives and KPIs for your chatbot
Before we plunge into certain tips on the best way to build a successful conversational chatbot, your initial step ought to be to define objectives for your chatbot. Laying out the groundwork for objectives won't just set your business. However, it will likewise assist you with distinguishing areas for improvement and how to more readily investigate, streamline, and make your chatbot smart, to more readily serve your clients and augment your lead generation endeavors.
Enterprises often confound the general objective of their chatbots. For instance, a few organizations see chatbots as part of their "IT" business, from development to designing. Indeed, planning and building a chatbot will probably need the support of a designer; but it cannot be denied that chatbots are a key part of enterprises' lead generation or content marketing strategies.
Since you comprehend why it's so essential to set objectives for your chatbot, it's imperative to guarantee that those objectives align with general business objectives. For instance, just in case you planned a chatbot to assist your business with lead generation, or respond to customer requests faster, then set up the right KPIs to help track your chatbot's degree of progress and precision here.
4 KPIs That Will Help You Improve Chatbot Accuracy
1. Map confusion rate (CR) of your virtual assistant
How frequently does your chatbot show "I'm sorry, I was unable to get you"? Calculating your chatbot's CR and further analyzing it in detail will help you identify areas with scope for improvement.
Additionally, one of your key objectives ought to be to continually analyze and improve your chatbot accuracy. This can incorporate invigorating your chatbot's content every once in a while, or giving your chatbot more or extra substance to impart to your clients.
For instance, how about enhancing the default message "I'm sorry, I was unable to get you"? Rather you can say, "I'm sorry. I didn't understand, however here are a few things you might be keen on… " This way the client doesn't get disappointed or confused while attempting to converse with your bot, and your CSAT is also improved.
Moreover, you can leverage AI-powered insights to convert this into an opportunity and show up personalized product recommendations as per user preferences to boost engagement and selling.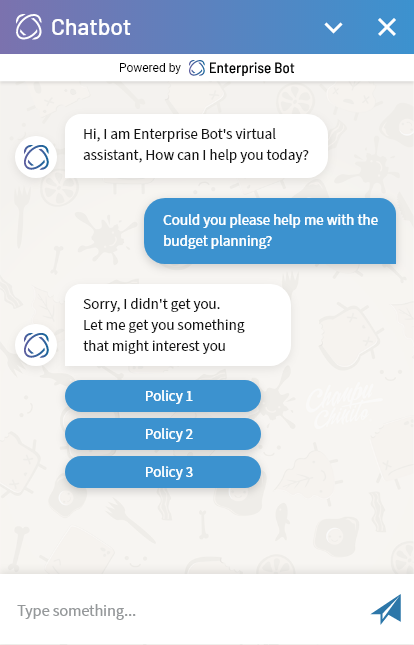 2. Leverage NLP to enhance the understanding of your bot on colloquial say
How do you compose messages while chatting with friends? You presumably reply in a few words, abbreviations, colloquial languages, sometimes even in slang. Most of the time it's not even a complete sentence you reply with. Gist of the story, as we interact so differently in messaging applications, it's critical that your bot is trained enough to comprehend a message having grammatical issues, spell errors or in the form of a fragment.
To drastically improve a chatbot's accuracy and its conversational abilities, you'll need to bring in NLP into the picture. It will empower your bot to comprehend whatever clients toss at it, making the chatbot to feel more human in its capacity to convey a discussion.
As well as setting up NLP, you should check your chatbot's conversational analytics often. This will assist you with finding grey spots where the bot gets befuddled about what clients are saying. Make it a routine to check analytics to ensure your bot comprehends new verbiages, and trains itself as required.
3. Know Your Audience & Hyper-personalize
Hyper-personalization is another key metric to improve your chatbot accuracy & efficacy. They are at their best when they understand what the client is keen on and can apply some quotient of context to the discussion. This implies that your bot needs to have user data handy throughout the interaction or session. After all, no customer likes to repeat information they already provided. Asking the same info over and over leads to customer dissatisfaction.
To make your bot more charming, ensure it can identify repeat users. At the point when the bot needs data, it should be able to pull it from the historical database. Afterward it can re-confirm with the user to check whether it's updated. You may likewise pre-train the bot to initiate the interaction with an old user on the note where the previous conversation was left off. It will help you in subtly reminding the client of their key points of interests.
4. Frame Empathetic Responses using advanced sentiment analysis
Most of the companies deploy chatbots to streamline their customer service and channel out fundamental how-to and level 1 inquiries. But that's not all, some bots are intended to do significantly more than that. Regardless of what the objective is for your chatbot, making it empathetic is critical for improving your customer experience (CX).
Today's bots are not just fit to interact with users but are even efficient to comprehend user emotions and apply them in a real-time communication. Empathy can be classified into three types:
Cognitive empathy
Emotional empathy
Compassionate empathy
Even though each of these empathies results in improved customer satisfaction, compassionate empathy performs best among all. Whereas a robotic conversation will say: "That can be very upsetting", the compassionate empathy will help your chatbot to communicate the same message with an emotional tone attached to it: "I'm sorry to hear that". Now you can decide yourself which one creates more engagement.
While companies are getting ready to upgrade their contact center operations, one thing they are sure of is that they don't want to lose human touch while automating customer interactions. Sentiment analysis plays the key role here as it allows bots to 'comprehend' user emotions by analyzing verbal and sentence structure signs. Bots can deal with the more joyful clients themselves while moving the unhappier clients to live agents.
Finally, All you need to ensure is that your chatbot interactions rightly align with your customer journeys. Since you are now outfitted with a couple of tips on the most proficient method to analyze and improve your chatbot, you will definitely start to see better outcomes.
If you would like to read more about the strongest Conversational AI platform or get a consultation on how to improve your chatbot speak to us.