Trusted by leading global enterprises. Loved by customers.
Instant personalised and human like responses via Voice
Implement your chatbot in the language of your preference and start realising ROI from day 1 with DocBrain's website extraction and powerful process automation flows.

Without AIVA + ChatGPT
"Non standardized responses to customers"
"Slow integration, long setup time for basic triage in most voice solutions"
"Number of voice requests keep increasing but resources are not increasing at the same rate!"
"Average time to respond to customers on voice can go upto 5 minutes with a 40% drop rate and becomes worse in peak season"
"High-maintenance & resources draining!"
With AIVA + ChatGPT
"We started using AIVA + ChatGPT to triage calls and we never looked back."
"We were able to integrate into Gensys and reduce the time to respond to customers by over 20% with smarter triage and Agent assist using AIVA + ChatGPT"
"We were able to reduce the overall development costs for voice bots by over 30% by using ChatGPT and AIVA for personalised responses."
"We were able to deploy a fully functioning voice bot in under 6 weeks with Enterprise Bot"
We made it seamless for you to replace your IVR & assist your agents with smarter agent assist & Voice automation with the power of ChatGPT & AIVA.
Go-live in days by automatically extracting information from your historical calls.
Boost ROI with process automation flows on high frequency requests
No more maintenance costs with the automatic learning from calls, your website and your knowledge bases.
Our AIVA + ChatGPT solution is the first of its kind in the industry, making life easy for your agents with automation and smart agent assist
Leading enterprises trust Enterprise Bot
for a reason.
Read how we helped generate delightful customer experience with our smart and easy-to-implement AI email solutions.
"Most Agile and Accurate Automation Suite"
Their platform is fast, simple and delivered over 40% of automation within the first month of go live.
Martin Frick
(COO Generali Switzerland)
"Highly flexible and Enterprise Ready"
We were able to adapt ERA to our specific needs. Enterprise bot helped to get all our requirements streamlined and be solution oriented
Stefan Marty
SIX Group
Read full review on Capterra
"A wonderful solution from a wonderful company"
"Enterprise Bot's conversational AI suite is one of the most intuitive and comprehensive softwares. It's omni-channel and multi-lingual capabilities are the ones which I like the most. And when you see accuracy level increasing in analytics, It feels awesome.
Tier 1 Logistics group
Administrator (Transportation, Trucking, Railroad)
Read full review on Capterra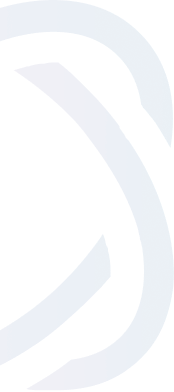 Interested in similar benefits for your ENTERPRISE?
Book a free demo
to see how ERA + ChatGPT can delight your customers and transform your CX forever.
Book a free demo